So you've probably seen a few of us playing ARK on teamspeak, so for those wondering, what is ARK?
Aside from playing with some dino poop, It's an early access open world survival sandbox death fest of fun.
Minecraft meets DayZ meets Jurassic Park!
You spawn in a 48sq km map of islands and landmasses filled with Dinosaurs, Stone Age creatures and Possibly dangerous people.
What can you do?
Explore, Die, Join a Tribe, Survive, Build, Battle strange beasts and explore caves, oh and collect poop if you want. You can also tame dinos to ride into battle and take to the skies. Or just marvel at the beauty of the game: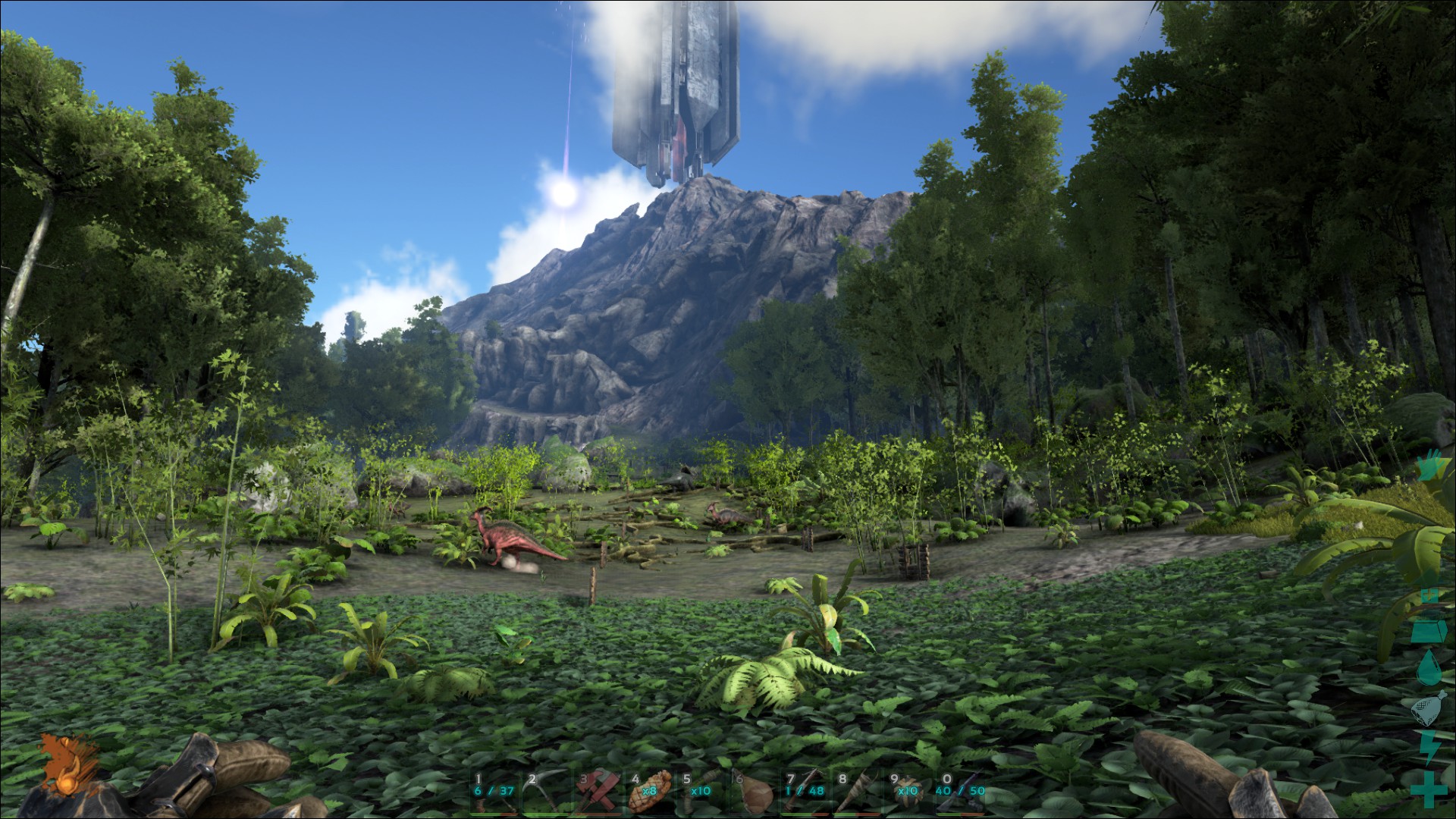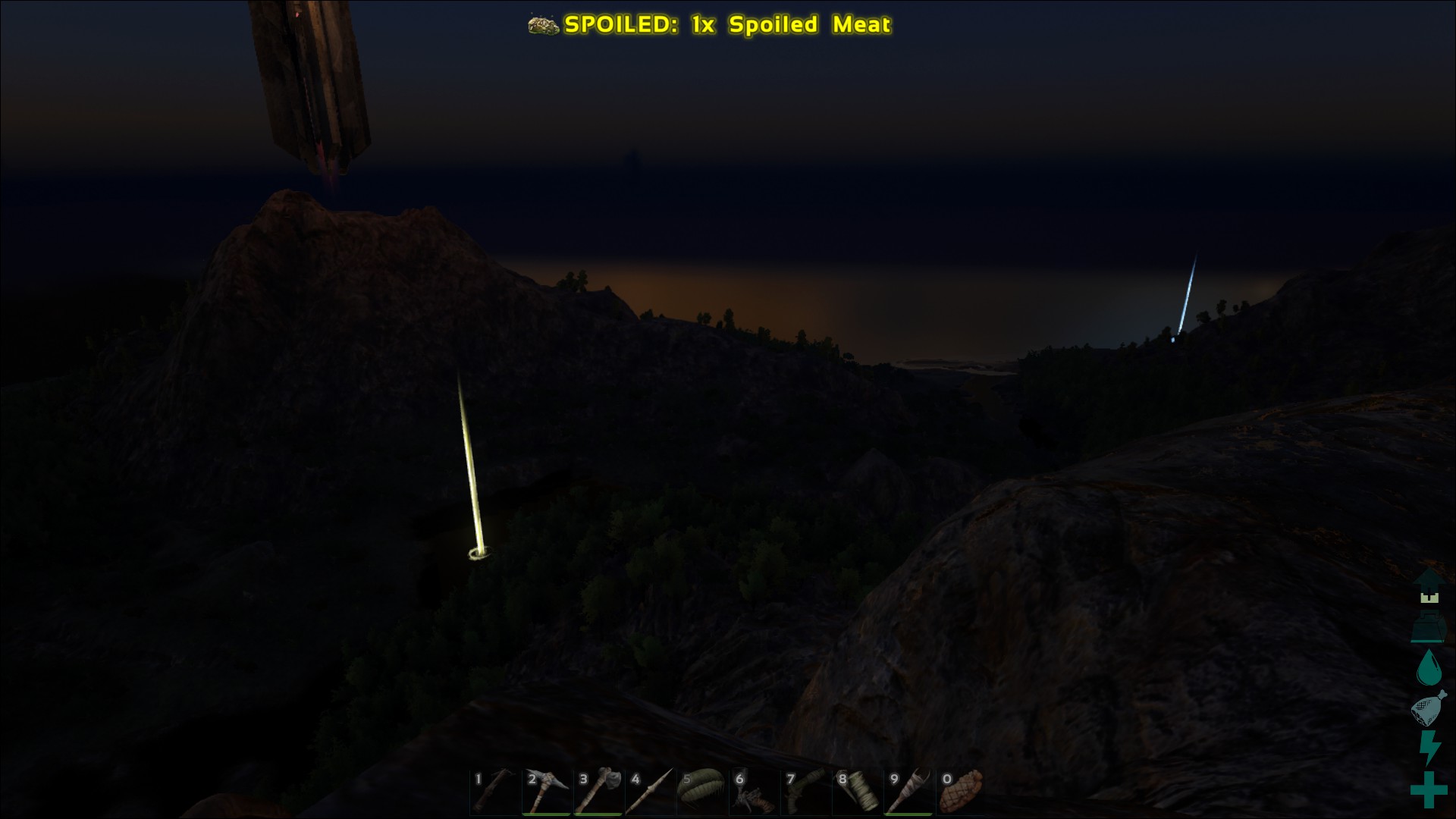 Want to Join us?
Our PVPVE server is: 176.31.117.211:27715
Or if you want to see more, just ask one of us in the ARK channel and we'll happily stream it, or I can put it on my twitch.